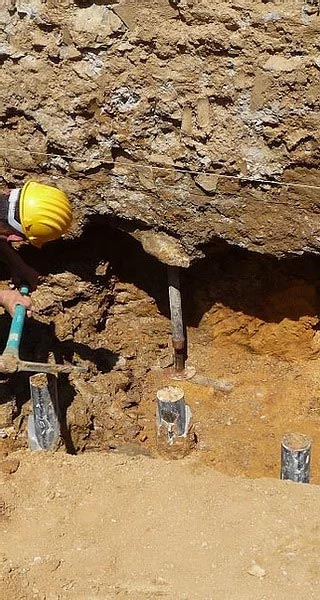 Expert Underpinning Services Reservoir
We are the leading underpinning contractors in Reservoir, helping buildings to strengthen the foundations. Some causes that make foundation of a building weak include saturated soil, cavities, tree roots interference with foundations, and so on.
As a result, you may experience cracked walls or sloping floors. At this moment, contact us. We have the experience and expertise to diagnose the problem and recommend suitable underpinning solutions for both residential and commercial buildings in Reservoir.
#1 Rated Underpinning and Foundation Repairs Service Reservoir!!!
Restumping, otherwise known as reblocking is the process of replacing wooden, steel, resin or concrete stumps. One of the main concerns that are often associated with the houses built on stumps is restumping or reblocking.
You should be quick to call professionals when you begin to see cracked walls, uneven floors, creaking sounds from doors & windows, and more. This happens if the stumps are damaged or cracked. We are specialists in implementing various techniques to analyze and provide restumping or repairing of stumps for increased safety of your house.
Residential Underpinning & Commercial Underpinning Contractors Reservoir
If you're looking for underpinning services, we are competent in handling residential and commercial needs. Our reliable underpinning services strengthens and support a weakening foundation.
Underpinning can be done either to upgrade the building for a new purpose or to reinforce the foundation. Whatever may be the reason, our underpinning contractors Reservoir ensure to excavate beneath the foundations by lifting the house with jacks to support the floor and weight of a building and fill it with concrete.
Innovative underpinning solutions in Reservoir!!!
We have a dedicated residential underpinning and commercial underpinning team of contractors who are specialized in finding the best solution for your foundations.
The underpinning, restumping, reblocking are combined with foundation repairs to ensure that the house leveling has been achieved. Though the process is complex, we have experienced underpinning and restumping professionals to perform activities without causing any damage.
If you have any queries, our team can assist you to arrive at the right solution, call us now.