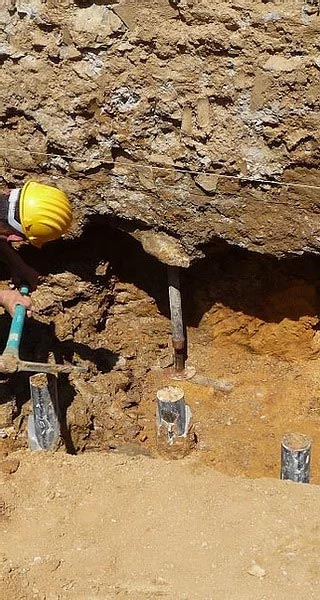 Underpinning Service - Reinforcing the Existing Foundation - Melbourne
Always Level Reblocking & Underpinning and Underpinning provide a broad range of underpinning services to improve the structural integrity of Melbourne homes.
#1 Rated Underpinning and Foundation Repairs Service Melbourne!!!
Whether it is residential underpinning or commercial underpinning services, our expert underpinning contractors can help to reinforce the existing building foundation. There might be several reasons why foundations fail, either due to the type of soil or external force on the soil.
Why your home may need underpinning?
The original foundation isn't strong or stable enough.
The usage of the structure has changed.
The properties of the soil supporting the foundation may have changed (possibly through subsidence) or were mischaracterized during design.
The construction of nearby structures necessitates the excavation of soil supporting existing foundations.
To increase the depth or load capacity of existing foundations to support the addition of another storey to the building (above or below grade).
It is more economical, due to land price or otherwise, to work on the present structure's foundation than to build a new one.
Earthquake, flood, drought or other natural causes have caused the structure to move, requiring stabilisation of foundation soils and/or footings.
Residential Underpinning & Commercial Underpinning Process In Melbourne
This underpinning method strengthens an existing structure's foundation by digging boxes by hand underneath and sequentially pouring concrete in a strategic order. The result is a foundation built underneath the existing foundation.
This underpinning method is generally applied for houses and commercial buildings when the existing foundation is at a shallow depth, but works well up to fifty feet (fifteen meters) deep.
The method has not changed since its inception with its use of utilitarian tools such as shovels and post hole diggers. Heavy machinery is not employed in this method due to the small size of the boxes being dug. There are several advantages to using this method of underpinning, including the simplicity of the engineering, the low cost of labor, and the continuity of the structure's use during construction.
Additionally, we provide restumping and reblocking services to replace the cracked concrete or wooden stumps with new stumps. You can trust us for foundation repair services. We help to identify the cause and find the best solution to enhance the integrity of your building.